With Halloween behind us and December fast approaching, a whole new year of music is waiting in the wings. For people like me, that means compulsively nagging friends and family with life-changing albeit unsolicited album recommendations and top 10 lists. Consider yourself part of the family as I deliver one of these raves in written list form comprising my musical highlights of the year. With the purpose of sparking some inspiration and curiosity, I have refrained from including albums with significant radio-play. Records like the 80's soaked "Dawn FM" by The Weeknd and phenomenal "Renaissance" by Beyonce will therefore not appear, giving way to relatively smaller artists who might just become newfound favorites. In this article I am the arbiter of wholly subjective truth, so get comfortable as I babble on about my most prevalent musical obsessions and fixations this year. Full reviews will be up on my Instagram page @boiled.strings so hop on over there if of any interest to you.
Jockstrap – I Love You Jennifer B
Glitchy pop goodness with serene melodies and colorful, quirky electronics hop between the realms of folk, singer-songwriter, and art pop on Jockstrap's debut album. Effortlessly unique and endlessly captivating, the record sees the duo embodying the spirit of an existentially self-aware manic pixie dream-girl solely existing for themselves.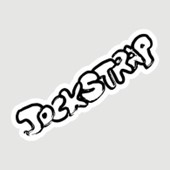 Listen to: "Glasgow" and "50/50"
9/10
Black Midi – Hellfire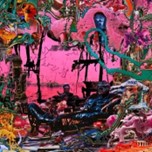 Listening to Black Midi's "Hellfire" is like witnessing a demonic cabaret reverberating through the deepest pits of hell in the calculated cacophony of a band falling down the stairs . In their most holistic effort to date, the trio of virtuosic weirdos hit the nail on the head with their breakneck song structures, dissonant harmonies and idiosyncratic vocals espousing the horrors of hell on earth.
Listen to: "Sugar/Tzu" and "27 Questions"
10/10
Sudan Archives – Natural Brown Prom Queen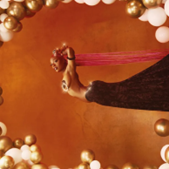 "NBPQ" explores identity through the lenses of race, hometown, love and sexuality. Sensual jams and ravenous bangers alike, Sudan Archives seems to be leading contemporary R&B into the future, balancing unbridled fun with introspective commentary.
Listen to: "NBPQ" and "Milk Me"
9/10
Death's Dynamic Shroud – Darklife: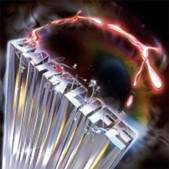 With the abundance of boundary-pushing sound-play and mind-blowing experimentation presented on this record's infectious tracks, a wholly unique work of art is created. Steeped in post-internet nihilist depiction and commentary, "Darklife" manifests itself in a melding of meticulous sampling and stunning synth-work soundtracking the glorious end of the world.
Listen to: "Judgement Bolt" and "Light Left the Garden"
9/10
Black Country, New Road (BC, NR) – Ants From Up There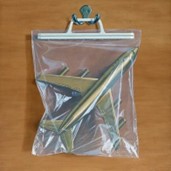 Need a good bathtub cry over the existential dread of white middle class life? "Ants From Up There" is here for you. Arcade Fire meets Bright Eyes on BC, NR's sophomore album with some of the year's most captivating songwriting and a near unmatched talent in terms of arrangement and orchestration.
Listen to: "The Place Where He Inserted the Blade" and "Concorde"
9/10
Moor Mother contrasts the serene with the anxious in the hazy mist that is "Jazz Codes". By re-contextualizing the concepts of jazz Moor Mother crafts a sound entirely of her own with otherworldly ambience, slick baselines, heaps of evocative poetry and an ever-present spirituality.
Listen to: "RAP JASM" and "MEDITATION RAG"
8/10
Brimheim – Can't Hate Myself into a Different Shape: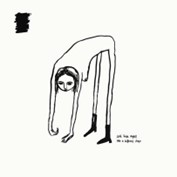 Cementing herself as one of the most promising new voices within the singer-songwriter space, Brimheim fuses the angered despondency of PJ Harvey with the lyrical approach of Phoebe Bridgers. In guttural performances and personal lyrical vignettes, this diary of an album finds its emotional potency.
Listen to: "poison fizzing on a tongue" and "hurting me for fun"
8/10
Beach House – Once Twice Melody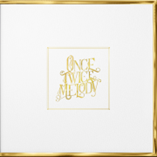 Beach House returns with a daunting exercise in maximalism and patience . A true slow-burner in four parts, "Once Twice Melody" seems equally impenetrable and inescapable as the duo incorporates the world of shoegaze into their usual dreamy pop stylings. What results is a pillowy ethereal heaven of breathtaking proportion.
Listen to: "Pink Funeral" and "Over and Over"
8/10
At times woozily sauntering, at times rigorously pummeling Anteloper's "Pink Dolphins" is a force of nature unto itself. The duo's foundation of trumpet and drums is accented with various synths and a magician's bag of bleeps and bloops making for some captivating jazz fusion. These sounds exist in this granular murky world created by a highly expressive and unorthodox mix. Synths are pushed to the front, drums are covered in dust, and a trumpet rings out from a bathroom somewhere.
Listen to: "Earthlings" and "Inia"
8/10
"The Forever Story" proves how far JID has come as a lyricist and artist since his debut, making it increasingly harder to deny him as one of the best contemporary rappers today. In intertwining lyrical flows and some great beat selection, drawing from the worlds of trap, jazz rap, soul and even gospel, this album is a must-listen for any Hip Hop aficionado.
Listen to: "Can't Punk Me" and "Kody Blu 31"
8/10
Short, direct, and to-the-point, "Baby" is unapologetic in its calls for justice, equality and allyship. Driving punk to its limits, the Petrol Girls are boldly in-your-face both in terms of instrumental and vocal performances but also lyrics at a time where an approach like this seems to be warranted.
Listen to: "Baby, I Had an Abortion" and "Sick & Tired"
8/10
"Marchita" provides front-row seats to an intimate performance of the ebbs and flows of a fading romance with Elegant vocals resonating atop sparse, delicate instrumentation. On the harmonic foundation of Latin guitar and bass, occasional swells and embellishments of strings and horns create tension as Estrada commands melancholy, nostalgia, and passion with ease.
Listen to: "Carta" and "Ser De Ti"
8/10
Danceable post-punk bass and drum grooves hold "Most Normal's" tracks together. Drunkenly, they swagger for minutes on end with rants about expensive "shit clothes" and "overdosing on chewing gum" until the scales tip in a split second, something goes horribly wrong, and everything devolves into walls of searing industrial feedback and noise. The production sizzles, the attitude is infectious, and I am hooked.
Listen to: "Eight Fivers" and "Backwash"
8/10