Author: Jil Hammerschmidt
Photos: Jil Hammerschmidt
Instagram: @jil.jetplane
The luminous moon and streetlights are reflecting in flickering shades of silver and gold on Latin Quarter's wet cobblestone while I am making my way home through the buoyant nightlife on this crisp Danish summer night.
The sound of heated conversations, clattering heels, and broad laughter fills the breeze tangling through my hair. I take a look around – if you let your eye wander you can get a glimpse of merry and squiffy Danes: Some are standing outside of Graven's highly frequented bars, while others are sitting on the opposing and elevated grass pad called 'Hipster Hill'.
While sipping on their drinks, sweeping gestures accompany their sincere late night conversations. Some say: you never really know someone until you talk to them after 3am. This seems spot-on, especially in this city I learned to love so dearly in the last year: Aarhus.
__________________________________
Back in early 2015 after I had applied to the Erasmus Mundus Masters in Journalism, Media and Globalization at Aarhus University and the Danish School of Media and Journalism, I sold most of my belongings and started the biggest adventure of my life so far: traveling around the globe for over half a year. Alone.
As it always had been a huge dream of mine, it made it even more special and exciting that it finally came true. My journey led me through over ten countries and four continents.
It surely was the experience of a lifetime and I would do it all over again, especially because traveling changed me in a way I would not have expected. Other than the time I moved to my beloved Canada for a year to finish my studies, this journey made me restless or how other people put it: I had been bitten by the travel bug.
With every new place I discovered, every new language I was exposed to, every new food I tasted and especially every person I met while making my way through the backpacking world I abandoned my comforts and slowly began to realize how little I actually knew about this beautiful planet we live on. It dawned on me how small my scope of mind had been before without me even noticing it.
Each day of my journey felt like a new beginning, a new chance to be whoever I wanted to be and to do whatever I wanted to do. I loved it. I became so fond of it that it made me yen for more distant places and the thought of going back home to Germany started to feel less and less appealing.
Luckily, I got accepted to the Masters I had applied for and I knew the traveling would not stop when I would come back to Germany. There was barely time to pack my bags again and start the next chapter of my life – the first year of my Masters degree in Aarhus, Denmark.
Little did I know that Aarhus would turn out to be more than just another stopover on my journey. More than just another beginning.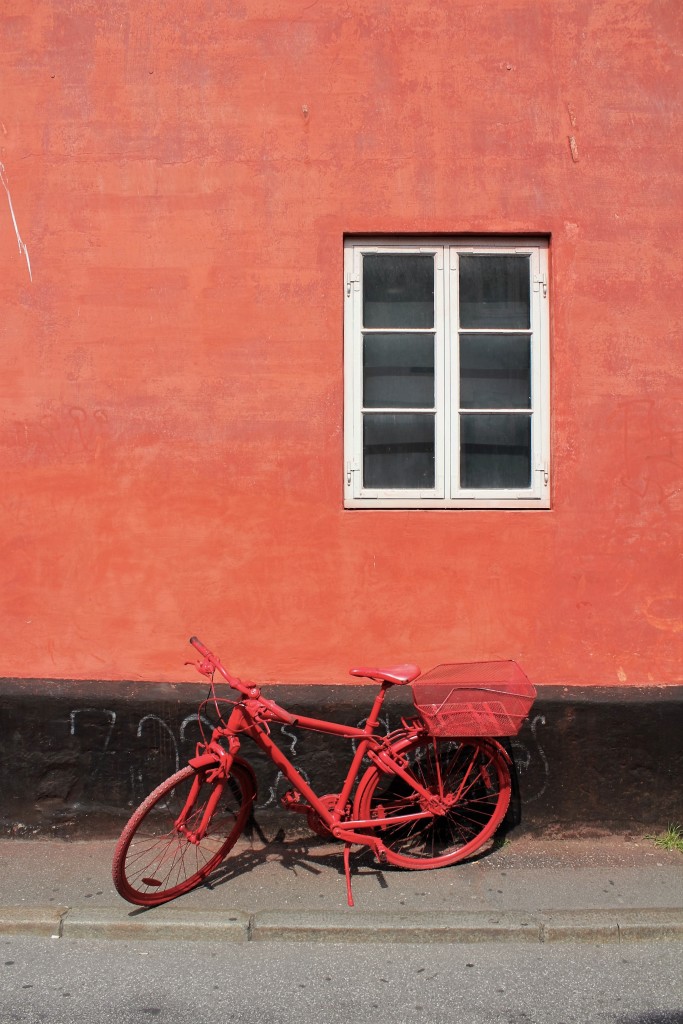 When moving to Aarhus in the summer of 2015 the city greeted my new peers and me with the typical Danish mix of sunshine, rain, clouds and more rain. I won't lie, the weather in the following fall and winter months did not turn out to be my favorite, but something else did: the city of Aarhus itself.
While making your way through the city there is so much to adore and gaze at: the architecture, the fashion, the sea view or the little cafés and restaurants with their subtle Scandinavian charm. Not to forget: Aarhus' nightlife.
Sure thing, Aarhus is not a crazy party hotspot like Berlin, but the people of Aarhus definitely know how to party, in a way that never stopped to amaze me. But what struck me the most about Aarhus were the Danes themselves. Humble, shy (when sober), the opposite of shy (when drunk) and almost too helpful to be true.
In my opinion, one of the most exciting things in life is that you will never know who you are going to meet.
Who would have known that one of these Danes I met during a night out in Aarhus would turn out to be the love of my life? Definitely not me! I know it sounds super corny, but it actually happened.
I met the one person I want to spend every new chapter of my life with. Every new beginning. Someone who is the start of it, the end of it and the best of it.
__________________________________
While I am walking around the corner of the street I live in, the rain is starting to cool down the warm summer breeze. The sky is starting to dawn. Seagulls are starting to scream in the distance. I turn around the corner and see him waiting in front of our apartment door and have to smile.
Tak for nu, Aarhus!